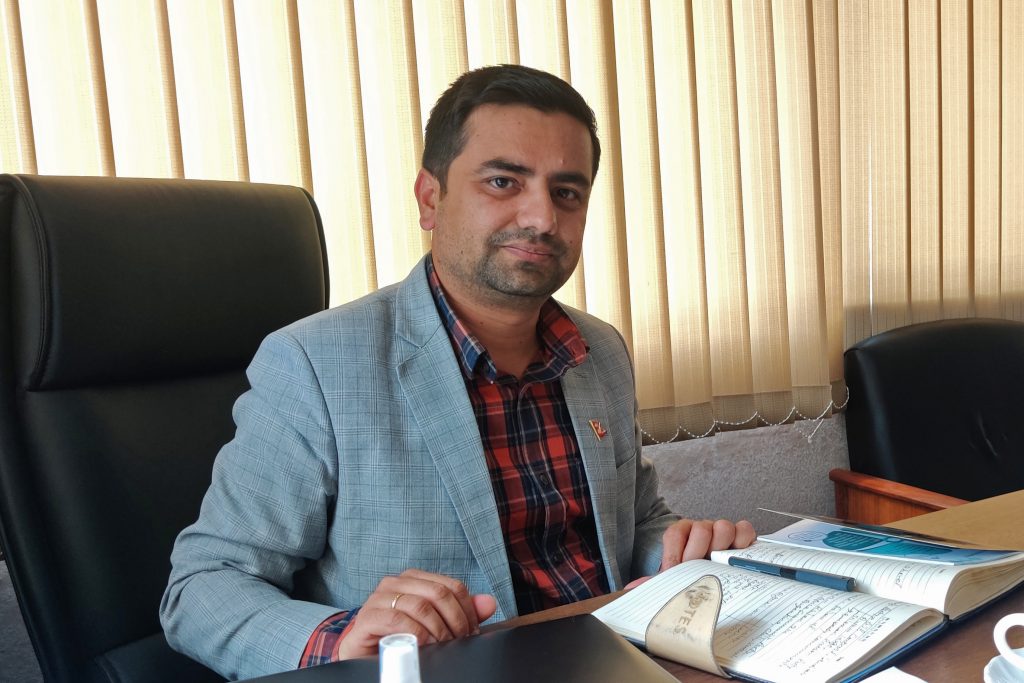 The cliché is that children are the future of a nation, and there is no debate on that. But, the status of children in Nepal is surely up for debate. Globally, people are celebrating World Children's Day with the theme "A Better Future for Every Child" on November 20 this year, but the present also faces the question about the future of Nepali children. Addressing this is the concern of the National Child Rights Council (NCRC) that oversees the status of children, facilitates and regulates the rights of children, and monitors acts of violation or exploitation against children.
Milan Raj Dharel was appointed the executive director of the council in July 2020. He has over 20 years of experience working in the civil society sector including human rights and governance as well as over 15 years of experience working in the sector of child rights. In an interview with Onlinekhabar, he has talked about the present condition of child rights in Nepal and the possible changes the country can experience over time.
Excerpts:
What are major challenges to child rights in Nepal? How can we mitigate them?
There are various kinds of problems that we need to address in the country and there are different contextual ways to look at it. Let me present five major challenges to child rights in front of you. 
Early/child marriage
The problem of early/child marriage has two aspects. One is forced marriage encouraged by parents and the second is the children eloping th
—
Read the full article at Nepal123.com