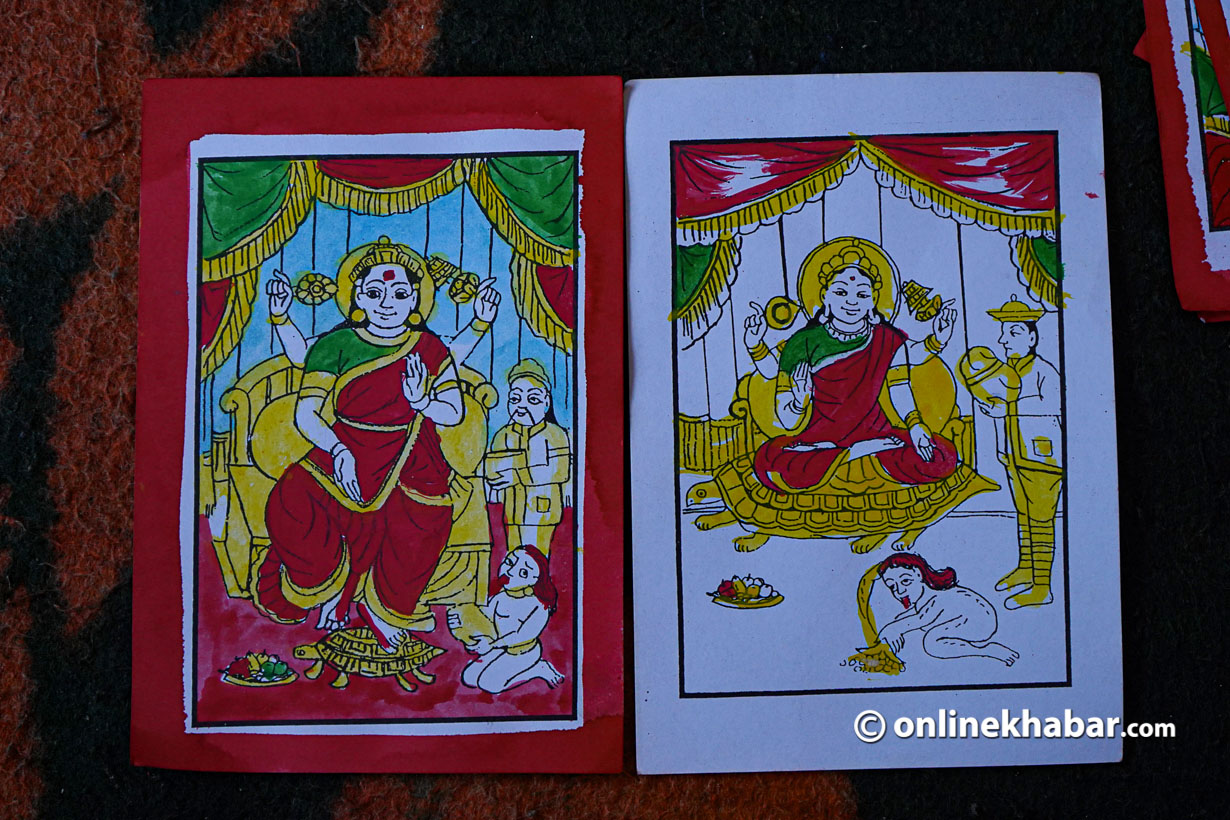 Dipping his brush in yellow paint, Dipesh Chitrakar starts outlining a mandala. He picks up green and colours Kuber's clothes in the background and red to colour the bright sari [of Goddess Laxmi]. He chooses colour after colour and brings a black-white print to life. At last, he outlines the whole picture in red and leaves it to dry.
Every October, Chitrakar repeats this process multiple times. What the 26-year-old is doing is making posters for Laxmi Puja.
As Tihar, the second biggest festival of Nepal, is here, people are now swarming towards the market to get items for five days of celebration. The third day of Tihar is Laxmi Puja, for which people buy colourful posters to get stuck to their safes and worship room to welcome Goddess Laxmi, the goddess of wealth and prosperity.
But, Dipesh does not sell his art in the market; it is for the family, friends, and close neighbours. It was only recently, after Covid-19, that he limited
—
Read the full article at Nepal123.com