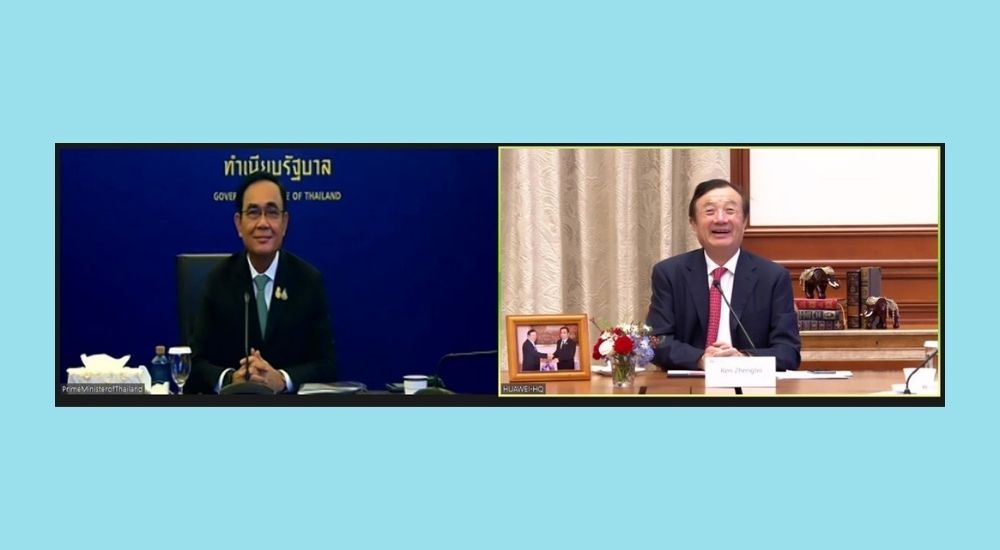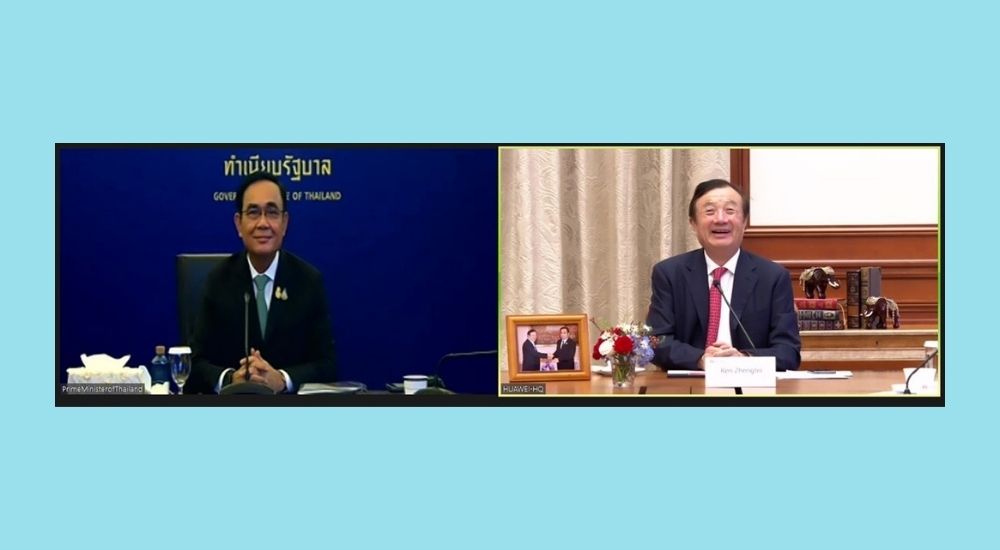 Thai PM has met with Huawei's CEO Mr. Ren Zhengfei to promote the digital transformation and talent development of Thailand. At the virtual meet, the Thai PM extended his appreciation of Huawei's continuous support of Thailand's digital transformation. At the program, he discussed the promotion of Thailand 4.0 strategy and digital talent initiatives.
H.E. General Prayut Chan-o-cha, PM of Thailand attended a virtual meeting with Mr. Ren Zhengfei, CEO of Huawei Technologies. Gen. Prayut admired Huawei for its contribution to Thailand's digital transformation and the post-pandemic recovery. The PM also expressed his desire for further cooperation to promote Thailand 4.0 and digital talent programs.
At the meeting, both the counterparts exchanged views on how to consolidate digital competitiveness and build a strong ICT foundation in Thailand for digital talents.
Read: Creating a foundation for Nepal's digital economy: Huawei's Digital Talent Development Ecosystem Initiative
Huawei contributing Thailand's Digital Transformation
Gen Prayut emphasized ICT technologies and digital innovation's role in supporting Thailand's economic resilience and sustainability. He said, "Huawei has provided profound contributions to Thailand's fight against the pandemic and digital transformation. I am deeply impressed by Huawei's history and dedication culture. In the future, Thailand is eager to cooperate with Huawei in various areas, including digital economy, 5G smart hospital, cloud, and computing, digital power, smart logistics, and data center."
Meanwhile, Mr. Ren expressed his gratitude for the Thai government's trust in Huawei. He also congratulated the Southeast Asian country on its achievements in the 5G rollout. He emphasized that "Huawei and Thailand have been working together to build a strong digital infrastructure foundation. In the future, we look forward to accel
—
Read the full article at Nepal123.com