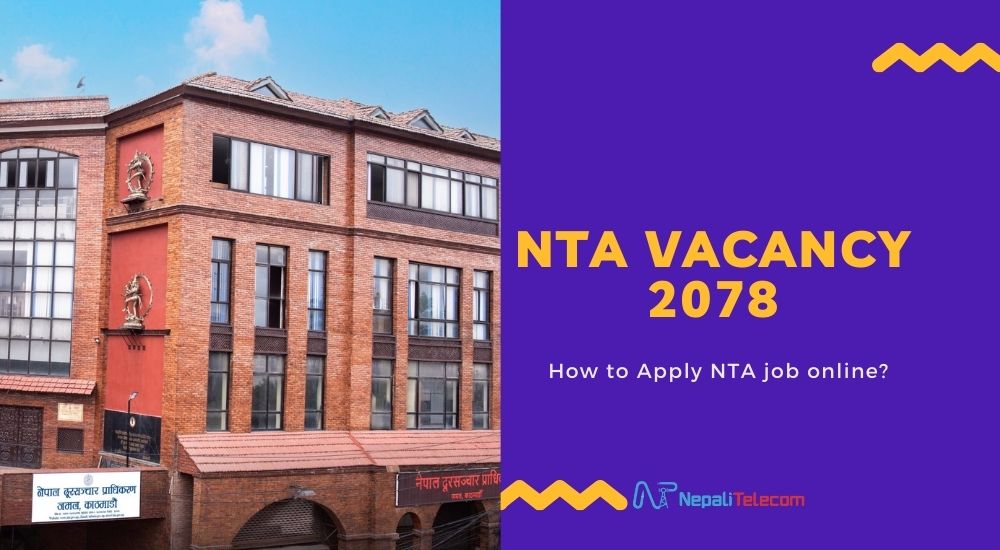 Nepal Telecommunications Authority (NTA) has announced vacancy for 10 new employees in several positions. This time the telecom authority is seeking fresh blood for the posts; Deputy Director, Assistant Director and Assistant. The interested candidates can apply for the positions through internal, open, or inclusive competition.
NTA published its latest vacancy notice on Sunday (December 4) seeking 10 fresh candidates. From this, the telco authority is accepting applications in three positions: Deputy Director, Assistant Director, and Assistant.
In it, NTA is seeking two new Deputy Directors in the Technical group from the internal and women's categories.
| | | | | |
| --- | --- | --- | --- | --- |
| SN | Post | Service group | Competition | Number of Vacancies |
| 1 | Deputy Director | Technical/Engineer | Internal | 1 |
| 2 | Deputy Director | Technical/Engineer | Women | 1 |
| 3 | Assistant Director | Administration | Open | 1 |
| 4 | Assistant Director | Administration | Adibasi Janajati | 1 |
| 5 | Assistant Director | Administration | Madhesi | 1 |
| 6 | Assistant Director | Administration | Dalit | 1 |
| 7 | Assistant Director | Technical/Engineer | Open | 2 |
| 8 | Assistant Director | Technical/Engineer | Disabled | 1 |
| 9 | Assistant | Administration |  Open | 1 |
NTA Vacancy 2078
Similarly, NTA is seeking seven new employees for Assistant Director. This includes 4 candidates from administration and 3 from the technical group. Likewise, one position is also available for an Assistant under the administration group. Depending on the criteria set by NTA, interested
—
Read the full article at Nepal123.com