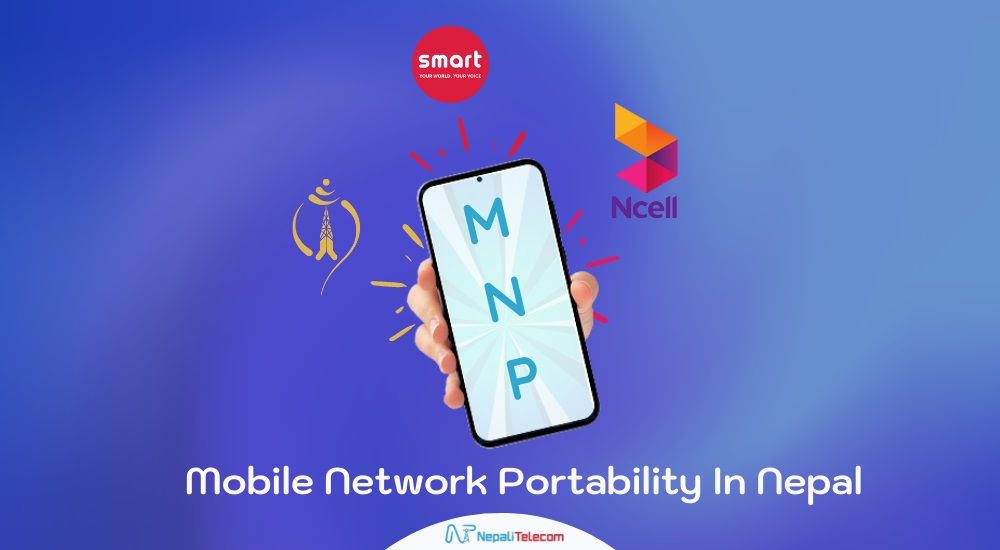 Mobile Number Portability could soon begin in Nepal. NTA, the governing body for telecommunications has released its preliminary draft containing rules for the revolutionary telecom service MNP. Similarly, they also seek suggestions for the draft rules.
Mobile Number Portability shortly known as MNP is a technology that allows a phone user to switch between mobile network carriers without changing their SIM cards.
If you are not satisfied with a particular mobile network due to various reasons including poor quality/weak signal, then you can port to another mobile network, without changing your number. Such a service can revolutionize the user experience of mobile phone users.
What is Mobile Number Portability?
Mobile Number Portability (MNP) is a service through which customers can switch from one operator to another, keeping their original mobile number. Customers can easily select the network of their choice and don't have to panic about losing their mobile number.
Like for example, if you have a mobile number 9801****** (which is a Ncell number) and you want to switch to Nepal Telecom number, then you can do it by requesting MNP with Ntc, keeping the same number. As most people do not change the operator due to this reason, this service is termed as an important tool for increasing competition in the telecom market. They call the process to port out the number from one operator to another. It is also thought of as a tool to enhance innovation and different services for customers. This regulatory approach is used by most international regulatory bodies worldwide.
MNP is very common around the world. It is already available in over 100 countries already. The data has it that over 40% of mobile numbers in those countries have been ported.
The news of Mobile Number Portability in Nepal is not new either. NTA has long planned to implement the next-gen technology. However, this could never tak
—
Read the full article at Nepal123.com