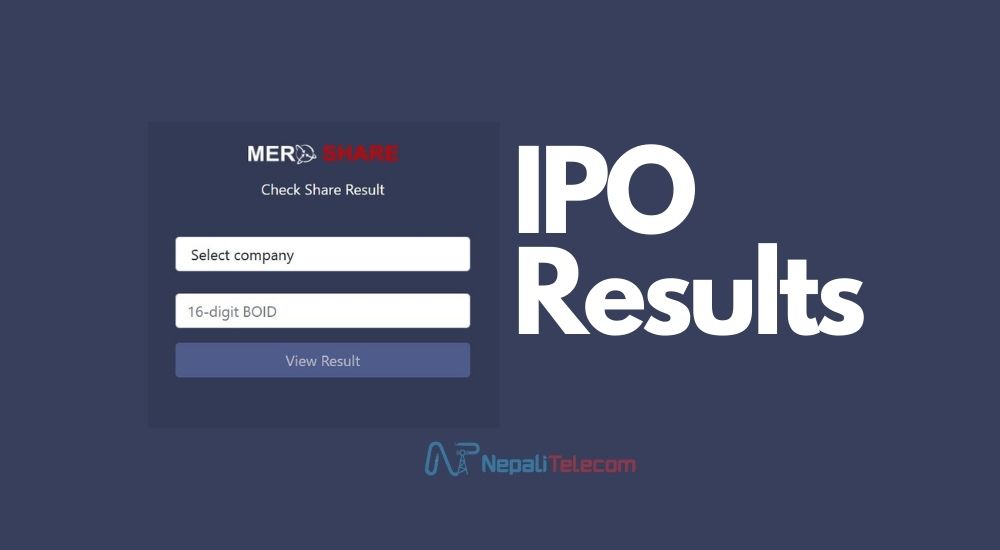 Now, the applicants can view their IPO results immediately via the Mero share portal. CDSC has made a recent system improvement that allows IPO applicants to find their allotment results within half an hour after the shares have been allotted. This brings a major convenience to over 4 million potential IPO investors in Nepal.
CDS and Clearing Limited, responsible for the centralized depository, clearing, and settlement services in Nepal has made recent system changes that will enable Nepali IPO (Initial Public Offering) applicants to view their IPO results instantly.
Thus far, IPO applicants had to wait hours before they could derive the IPO results. Due to heavy server loads, CSDC's IPO results would take hours to be available on the internet.
This inconvenience has long drawn complaints to no avail. Finally, CDSC has tried to address the issue. The latest system upgrade by CDSC could spare the public a few good hours. The company says that the IPO applicants can now view their allotment results within half an hour.
Do read: How To Apply for Share (IPO) Online Using Mero Share?
Instant IPO Allotment results Begin wi
—
Read the full article at Nepal123.com