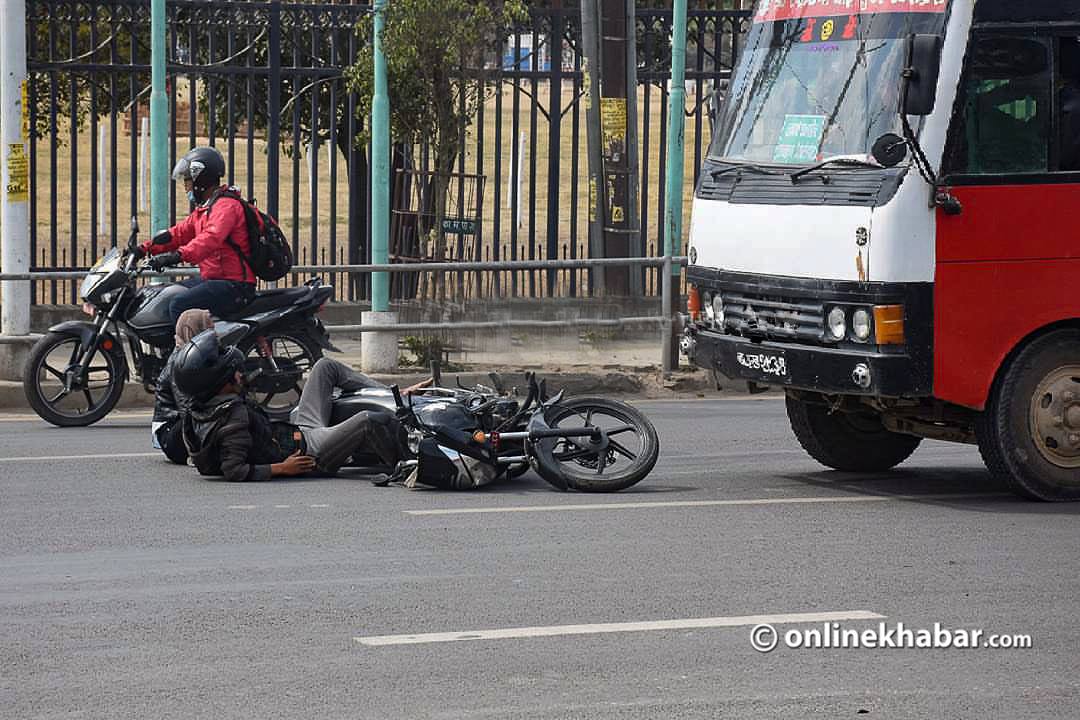 Mahesh Shah and Mahendra Shah were driving towards Kathmandu from Dhulikhel when suddenly their motorbike lost control as they hit a railing near Thimi along the Araniko Highway, on April 14, 2021. A police team deployed by the Metropolitan Police Circle Thimi, Bhaktapur rushed them to the hospital, but Mahesh died as soon as he reached the hospital. Even though Mahendra, who was riding the bike, survived, he was in a critical state for a long time.
The police report of the accident suggests both Mahendra and Mahesh were under the influence of alcohol and were overspeeding along the stretch, which was relatively empty during the night.
"It was because of carelessness and could have been avoided had they not been under the influence," reads the police report.
Mahesh is one of 166 people who died in road accidents in the Kathmandu valley in the fiscal year 2020-21. According to the Valley Traffic Police Office, 9,545 accidents took place in the last fiscal year, almost all happening due to the driver or rider being careless. 
This
—
Read the full article at Nepal123.com