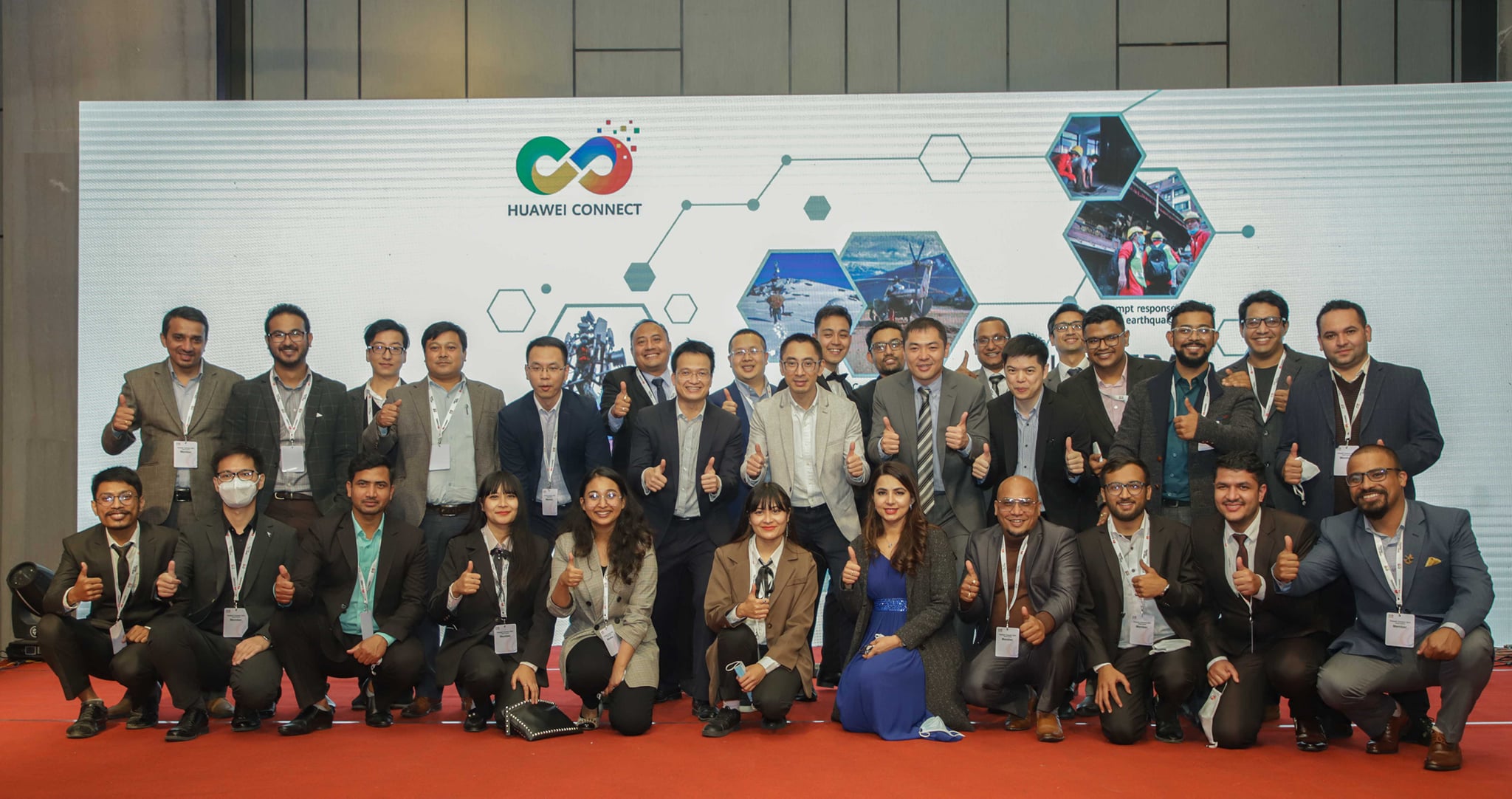 With the theme "Dive into Digital", Huawei Nepal hosted "Huawei Connect 2021", the company's annual industry event, on November 16 at the Kathmandu Marriott Hotel.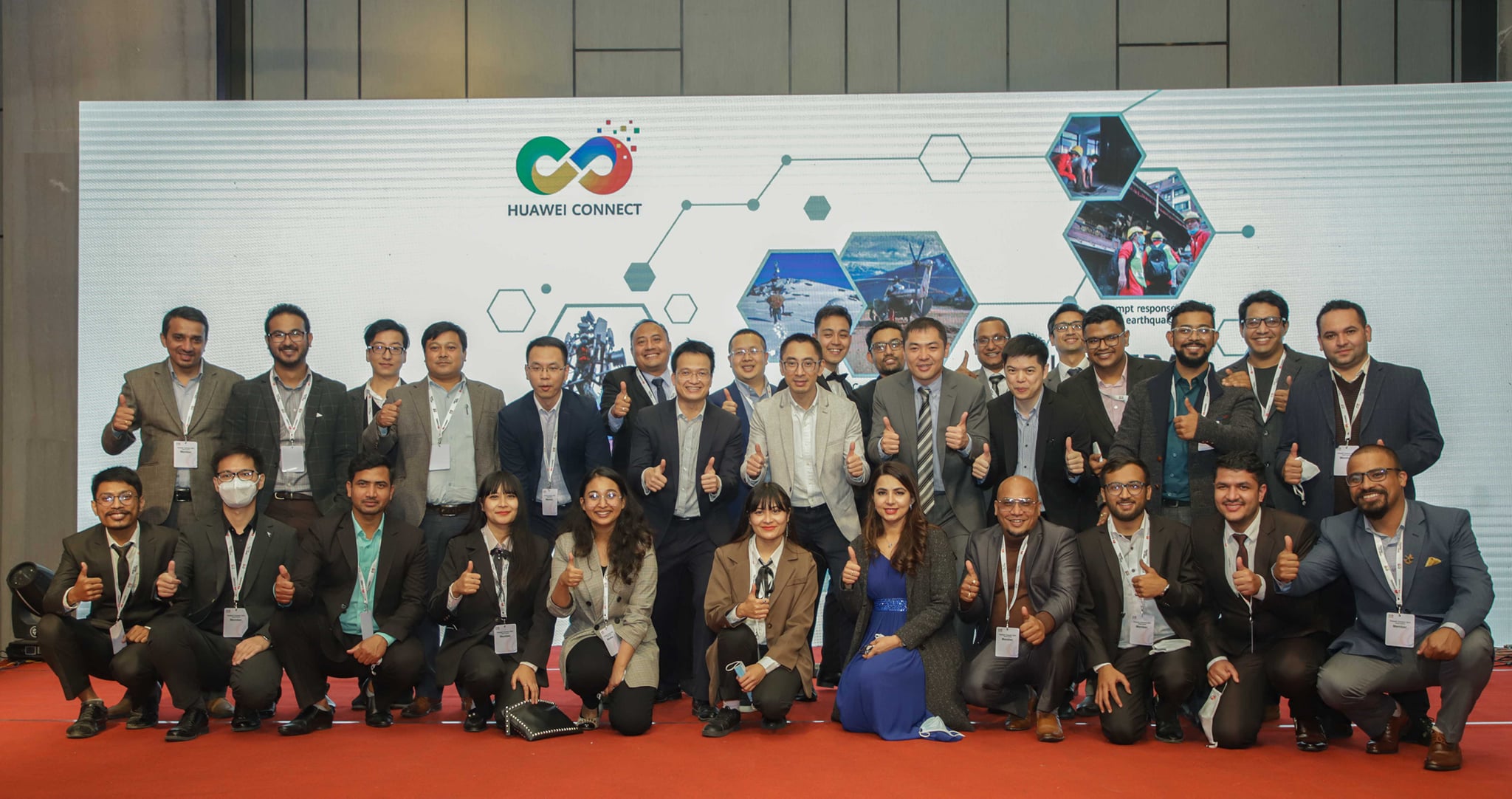 Huawei and its partners in Nepal discussed the practical use of technologies such as mobile and fixed broadband, data centers, digital solar power, cloud service, and 5G in Nepal's all industries during the event.
During the program, Huawei delved into industrial realities and presented its knowledge and success stories. They also showed off their cutting-edge products and solutions, which are assisting in the digital, low-carbon, and intelligent development of a wide range of industries.
The event was held in the presence of guests of honour Joint Secretary from the Ministry of Communications and Information Technology, Mr. Anil Kumar Dutta, ICT industry stakeholders from the telecom and ISP sectors, professors from TU, and KU, and other distinguished guests. The event featured lectures from international speakers from Huawei and Huawei's business partners in Nepal.
Huawei Connect 2021 Nepal Keynote
The program began with welcome remarks from Mr. Zhang Zhengjun, Huawei Asia Pacific Vice President and Huawei Nepal Chairman of the Board. Mr. Zhang (Jun) emphasized that during the pandemic, digital technology and connectivity had become a necessity for everyone throughout the world, and that improved connectivity and computing would play a key role in accelerating economic recovery and growth.
He also expressed his confidence in Nepal's potential to develop digital talents, as well as his desire for Nepal to become a regional data center hub.
Joint Secretary Dutta addressed at the occasion, highlighting the importance of reliable and widespread digital connectivity and bridging the digital gap for post-pandemic recovery. He also lauded Huawei, praising the company's contribution in 4G expansion even during the pandemic period.
—
Read the full article at Nepal123.com