On April 15, 2021, Chief Justice Cholendra Shamsher Rana formed a bench consisting of justices Tej Bahadur KC, Sushmalata Mathema and Hari Phuyal to review the court's decision on the fake VAT bill case that had a few errors.
According to a source at the Supreme Court, Rana had told KC that it would be better if the case was revised. But, KC denies these allegations. That day, the justices did not make any verdict as they asked for further documents. Two months later, the case was put under review as per CJ Rana's wishes as a bench of KC, Bam Kumar Shrestha and Manoj Kumar Sharma gave the verdict.
CJ Rana, over the course of the past year, has been accused of botching up verdicts. He has been accused of rigging multiple cases, after which the Supreme Court justices started to stage protests against CJ Rana from October 26, 2021. SC judges and the Nepal Bar Association say that Cholendra Shamsher Rana, during his tenure, has defamed the justice system and have been demanding him to resign.
And they do have a point. Here, we explain some of the cases that brought Rana to controversy.
A wide range of wrongs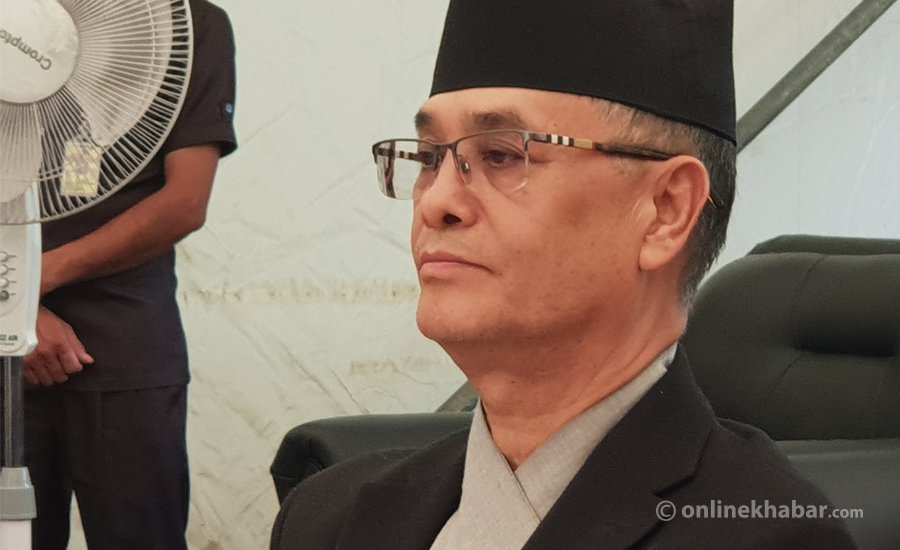 In 2020, Krishna Bahadur Giri also known as Siddhababa was facing charges of rape at the Sunsari District Court. The district court granted Giri bail at Rs 300,000 but that verdict did not stay long as the High Court reversed the decision asking the district court to send Giri to jail. This decision was supported by the Supreme Court too.
As the case was going on, Rana called Sunsari's district judge Arjun Koira
---
Read Full Article at english.onlinekhabar.com
---
Onlinekhabar.com is Nepal's number one news portal. Launched as a news startup on November 1, 2006, by a group of university students, the website has now become synonymous with Nepal's online media.
The website is the biggest in Nepal in terms of investment, network and readership. The website, which is now run with inputs from around 50 journalists, has its network in 70 countries. Onlinekhabar.com gets more than 700,000 unique visitors and more than 2.5 million page views every day.