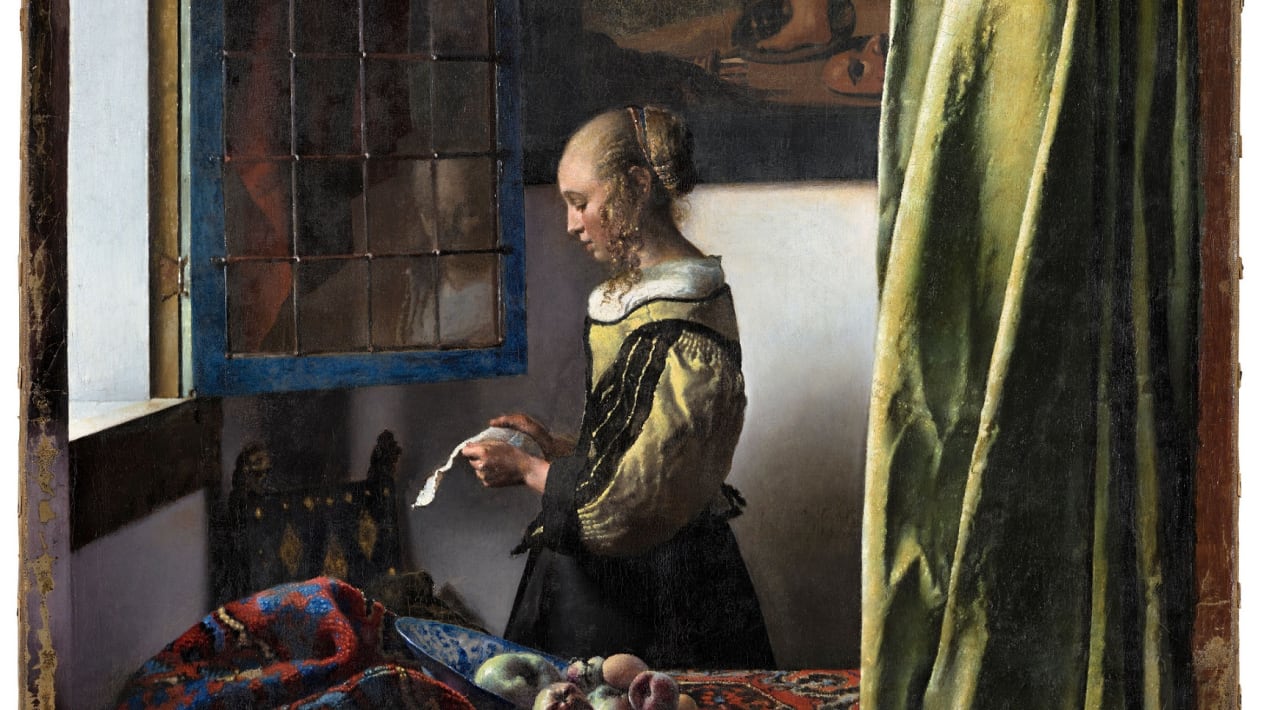 ITAHARI: SEPT. 19 – For around three centuries, the girl reading a letter in the dimly lit solitude of a Johannes Vermeer painting gave no indication of what the message contained.
Facing an open window, her figure gently curved as she scanned the note in her hands, her body appeared slight against the vacant wall behind her. But last week, the Gemäldegalerie Alte Meister in Dresden, Germany, where she's been housed for most of her long life, has finally unveiled an amorous secret, hidden long ago beneath layers of paint.
Ahead of its upcoming show about the celebrated Dutch painter, the museum has released an image of a drastically changed "Girl Reading a Letter at an Open Window," which the Dutch artist painted between 1657 and 1659. Following a painstaking four-year-long restoration, the empty wall now shows a monumental painting of Cupid, discovered by X-ray in 1979, but now revealed for the first time.
The unveiling of Cupid, the Roman god of love who is often represented as a winged boy, gives the girl's letter new connotations of affection, longing and desire. The painting will go on view at the Gemäldegalerie from September 10 along with nine of Vermeer's other major works and 50 paintings by his Dutch peers.
—
Read the full article at Nepal123.com