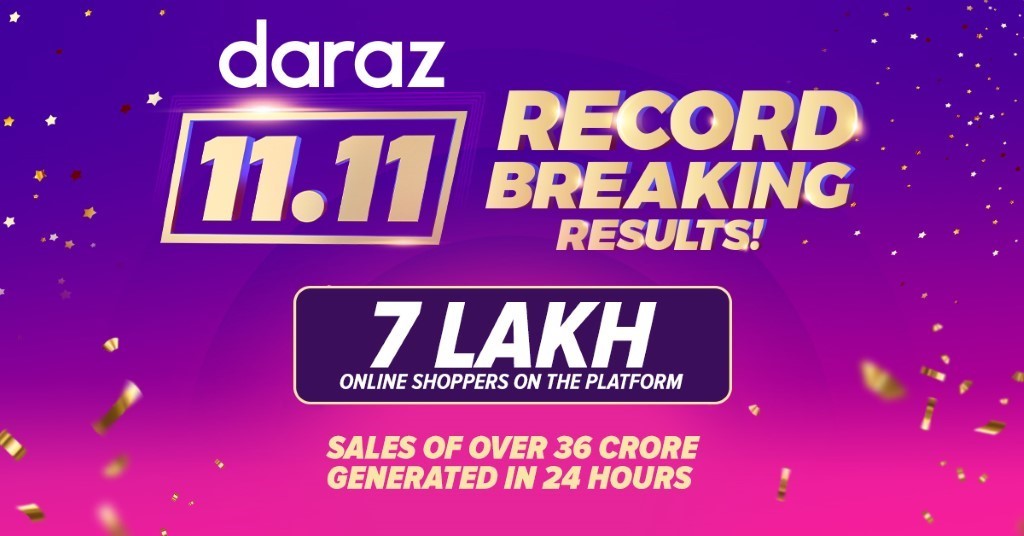 Daraz 11.11 event set a new record in Nepal's online shopping history. The eCommerce giant has released its awe-inspiring numbers on its 4th edition of the singles day blitz. Keep reading below to find out those staggering stats in detail.
Daraz 11.11 enjoyed its most roaring singles day sale in Nepal's history. The company has revealed that it drew in 7 lakh Nepalese to participate in its mega shopping event.
Daraz says it generated more than Rs.36 crore of sales which easily makes it Nepal's greatest one-day shopping event ever. The event lasting for just 24 hours had everyone in the most intense wait for the discounted sales. The company says products worth Rs.6 crore were sold within the first 60 minutes (one hour) of the campaign launch. This was an increase by an incredible 130% over last year's 11.11 event.
Daraz also saw more than 50% of its sales pre-payment executed via wallet and bank cards which was another improvement upon previous year's data.
Thousands of businesses benefitted from Daraz's 11.11 event 2021. Among them, 55% had signed up for Daraz durin
—
Read the full article at Nepal123.com