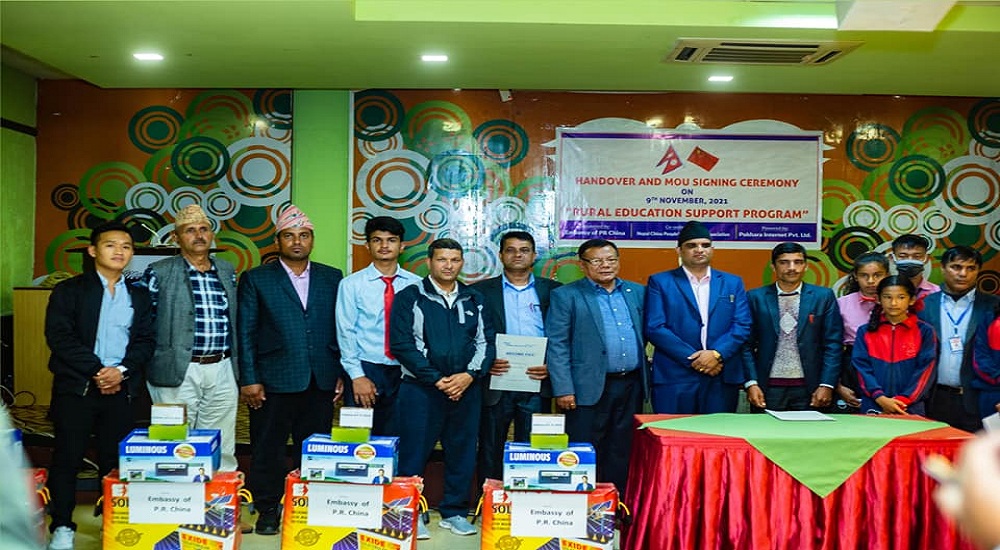 The Chinese embassy in Nepal will provide broadband internet to community schools in Pokhara. A memorandum of understanding for the installation of internet connection at schools in Pokhara was reached in the virtual presence of Hon. Hou Yanqi, the Chinese ambassador to Nepal on Tuesday (Nov 9).
As per the agreement, four community schools in Pokhara will receive free broadband connections courtesy of the Chinese Embassy in Nepal.
The project is part of the Rural Education Support Programme, an initiative of the Nepal-China People's Friendship Association.
Association President Bishwa Shankar Palikhe and the principals from the beneficiary schools had penned their signature on the MoU. Palikhe said the Chinese assistance came forth at the proposal of the Association. He informed me that the broadband connection in schools will arrive at schools in phases.
Palikhe revealed that in the first phase, 4 community schools in Pokhara will be connected by a broadband connection.
Do read: NTA's Free Broadband Service Reaches
Read the full story
—
Read the full article at Nepal123.com