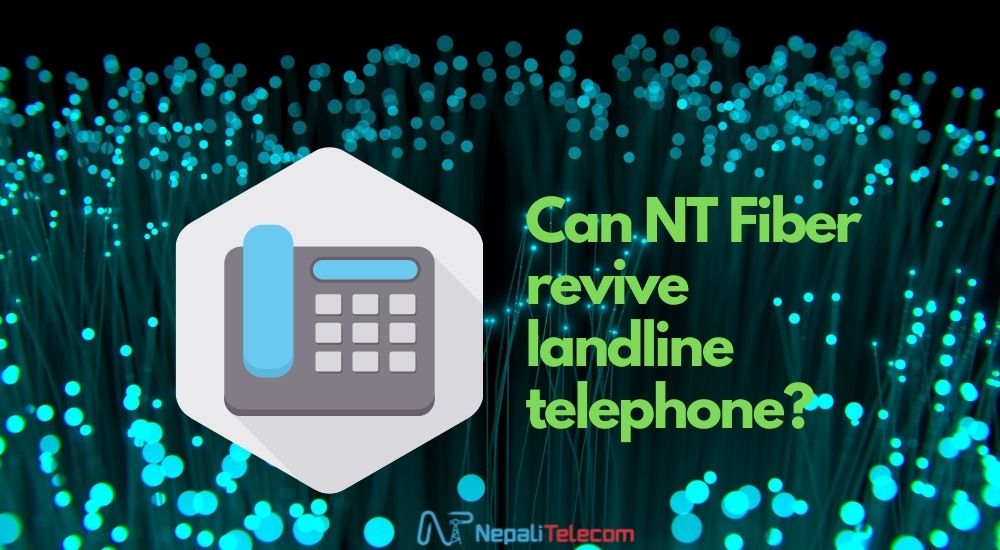 Can NT Fiber revive the landline telephone service in Nepal to its former glory? The latest figures highlight their recent customers gain but can it make rise to the prominence again? Let's delve into it.
Years ago, landline phones formed a key part of our daily communications. It was a de-facto option for the majority; a privilege, a luxury, and also a classic status marker. A home without a landline phone was incomplete. But with mobile phones becoming cheaper and affordable mobile data, landline phones lost their prominence. The ecosystem of mobile devices grew tremendously over the years. With a smartphone connected to the internet, people can access their favorite content anywhere outdoor. It has to do with convenience.
The portability of handheld phones eroded our attachment with the fixed-line telephones.  We do not have to wait in line to take our turn and receive the call. Moreover, we can carry the phone anywhere we want, and exploit mobile services. The ease mobile phones have given us outweighs the benefits landline phone service offers. They are not even comparable. We have now almost discarded them as a formality rather than a vital communication tool. It's so worse for fixed-line phones that people won't use them eagerly though having one at home. But can these landline phones restore their prominence again?
Read: How To Know and Pay Ntc Landline Bill in Nepal?
Signs of a Hope
Recent NTA data points to the rising use cases of landline phones in Nepal. But that is not due to its stand-alone feature. Rather, this owes to NTC's unique Triple Play service that combines telephone, fiber broadband, and a digital TV solution. NTC's cost-friendly FTTH service has helped grow the user base of its landline phones, once again.
NTC is the only company in Nepal tha
---
Read Full Article at www.nepalitelecom.com
---
Nepalitelecom.com is a website/blog which provides information regarding telecommunication in Nepal and has been doing some research for the telecom market in Nepal. We intend to do more of such survey/research in Nepalese Telecom sector.