The Ministry of Health and Population has issued a circular to the provincial health directorates, district health offices and local government requesting vigilance to prevent the spread of the new Covid-19 Omicron variant.
According to the ministry, during the third wave, it is likely that the cases be more contagious than it was during the peak of the second wave. During the second wave, the highest of 9,200 people had been infected a day, resulting in a shortage of beds and oxygen at the hospitals.
The positivity rate of new Covid-19 cases has already increased with an average of 1,200 cases a day. However, only 27 people in Nepal have been confirmed to be infected with the Omicron variant.  But, the ministry officials say there have already been signs that the third wave, probably due to the new variant, has already begun.
1. Growing negative 'S gene'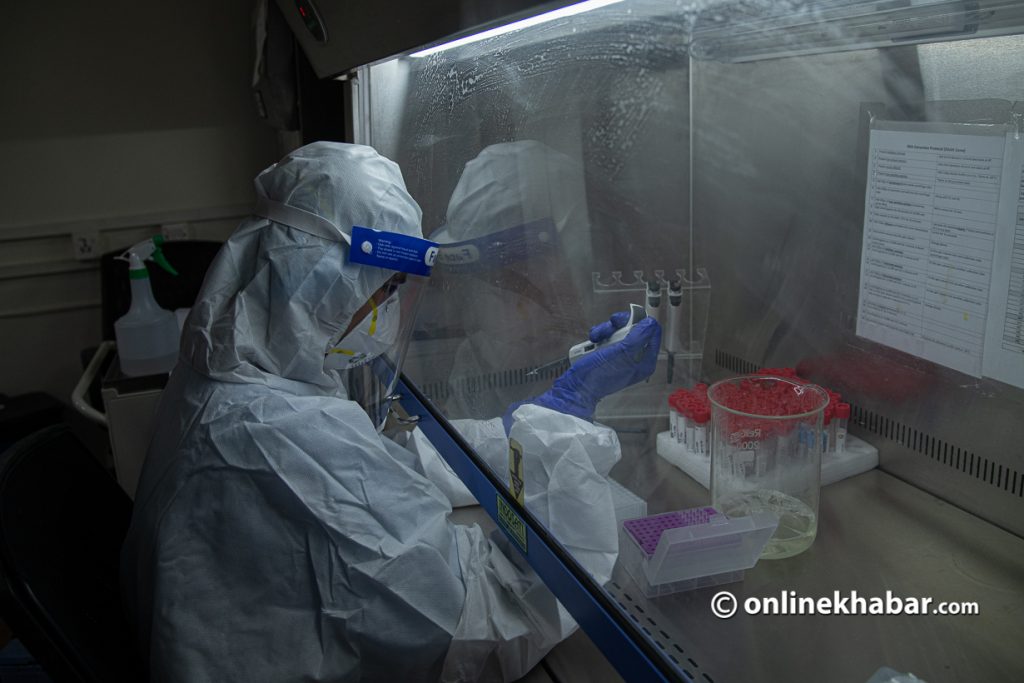 Gene sequencing is performed to determine if the virus in a Covid-19-infected person is an Omicron variant. Before that, the positive samples are screened, in which only those with 'S gene' negative are further sent for gene sequencing.
According to Dr Runa Jha, the director of the National Public Health Laboratory, the number of negative 'S genes' in the samples coming from all over the country is increasing. Earlier, of the three samples that had 'S gene' negative, all tested positive for Omicron. "In the past, only two or three out of 2,000 had 'S gene' negative. But, nowadays, that number is increasing so the threat is growing."
"We strongly recommend contact tracing and have informed the Epidemiology and Disease Control Division," she adds.
Dr Prab
---
Read Full Article at english.onlinekhabar.com
---
Onlinekhabar.com is Nepal's number one news portal. Launched as a news startup on November 1, 2006, by a group of university students, the website has now become synonymous with Nepal's online media.
The website is the biggest in Nepal in terms of investment, network and readership. The website, which is now run with inputs from around 50 journalists, has its network in 70 countries. Onlinekhabar.com gets more than 700,000 unique visitors and more than 2.5 million page views every day.